Texas has become a hot real estate destination in the past couple of years. Right now, Fort Worth is experiencing a seller's market, so there is a high demand for houses, making it a great time to sell. If you are looking for ways to increase the value of your home, keep reading to see how you can make your home more appealing and get the best price on the sale.
Upgrade your kitchen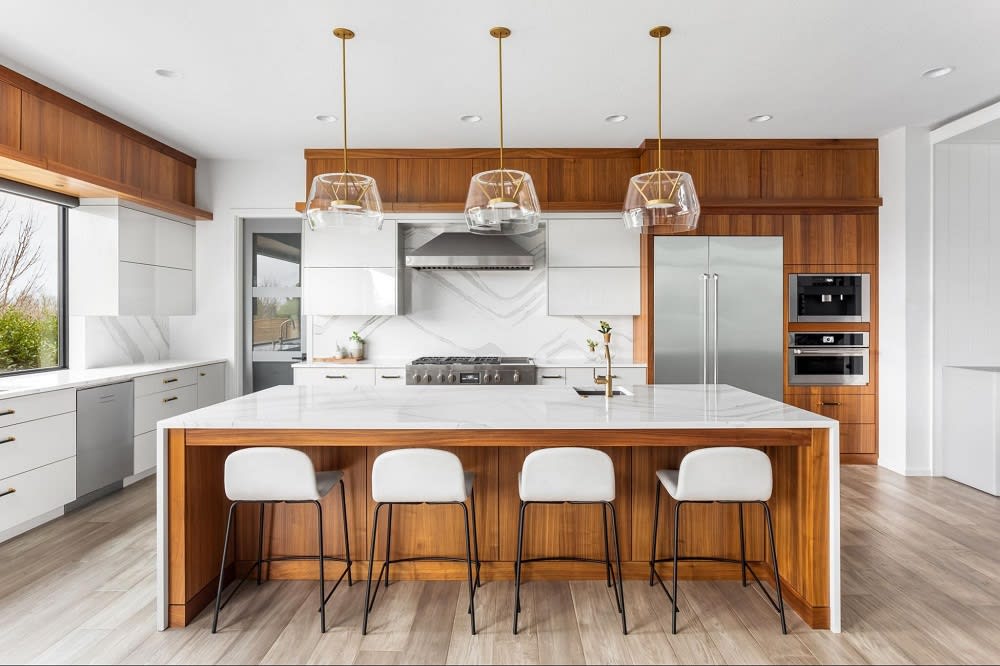 The kitchen is a prime area when people are looking for real estate, so it has to be as nice as you can make it. You will want to make sure everything is in working order and that if something needs to be repaired or repainted, it gets taken care of. However, installing the latest appliances and keeping up with design trends is what will truly drive up the value of your home and be competitive when it comes to Fort Worth home prices.
Marble is very in right now, so replacing the countertops with this material will make your home seem more modern and luxurious. Marble can come in a variety of colors, so you will be able to find one that suits the design and color scheme of your kitchen. We are also seeing backsplashes start to be made out of the same material as the countertop, so bring the marble up into that area as well to create a cohesive look.


Bring new appliances into the kitchen to provide prospective buyers with updated pieces. Another trend we're seeing is customizable appliances, which give the kitchen a clean look by outfitting it to look like just another part of your kitchen, like having a dishwasher or fridge disguised as just another cabinet. Try installing some smart appliances, too, like a fridge that can track your items for you, a sub-degree freezer, or a microwave that can be connected to your Alexa.


Lastly, you want to look at the lighting of your kitchen and see if it needs to be updated. This includes everything from the fixtures in the space to how bright it is. The kitchen needs to be a place where people can easily see to get their tasks done effectively and quickly. If the countertops aren't getting light, you can always install some bulbs under the cabinets to brighten that area up. If your kitchen has a ton of natural light during the day but is dark and dim at night, use decorative fixtures to add to your decor while brightening up your space.


Decking your kitchen in the latest trends and appliances while making it a visually stunning room will immensely boost your home's value and your possible Fort Worth home price.
Update your bathroom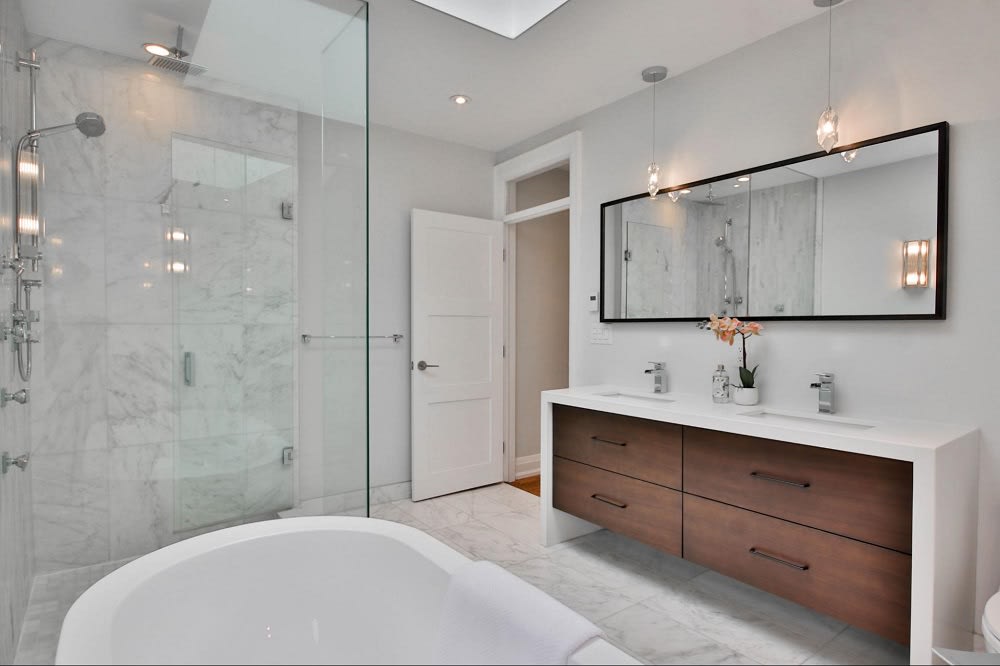 Next to the kitchen, the most crucial room for ramping up the price of your home is the bathroom. This is where people will be spending a lot of time and where they go to relax occasionally, so it needs to be a place they love to be.
To improve your experience when you sell a home in Fort Worth, you can incorporate modern trends to upgrade your bathroom, just as in the kitchen. This is another area where you can bring marble in, and another big trend this year is aged brass fixtures. We've already seen rainfall showers and soaking tubs make their way into trend, and they will continue into 2022. You can also incorporate some vintage fixtures and a statement sink, both of which are coming into trend.


Spa-style bathrooms are very sought-after, so try to incorporate anything you can do to create that aesthetic into your bathroom. This can be in simple things like color schemes and materials to more complex items like adding in a sauna or steam room. If you want to go all out, you can put in some heated floors, dimmer lights, and a built-in speaker system to make this room a destination rather than just a space to get ready.
Look at your curb appeal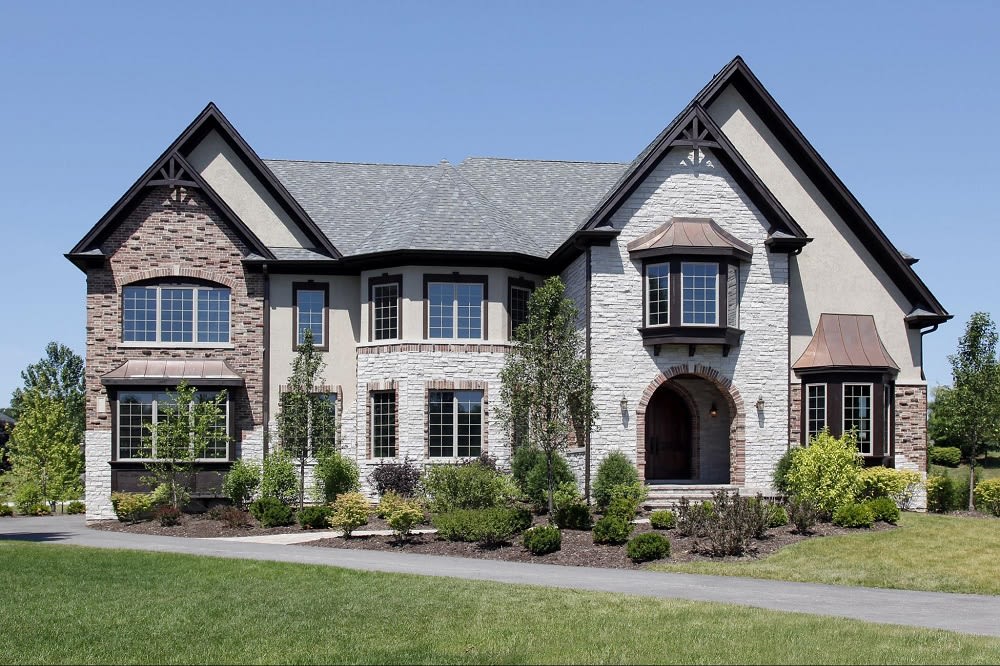 If the outside of your home isn't appealing, it will be a harder sell for prospective buyers. When considering Fort Worth home prices, you want the exterior to be so extraordinary that you won't be able to help but take a peek inside. A lot goes into your curb appeal, including landscaping, fixtures, lighting, and more. You need to pay attention to your neighborhood and the environment and climate you live in.
See what works best for your landscaping and make sure everything is in pristine condition. If you have grass, keep it trimmed and fresh-looking. It can get very hot in the Fort Worth summers, so you want your lawn to get plenty of water to keep it green and taken care of. Look at the exterior and see if there are any cracks or peeling happening and get it fixed if it is. The same goes for the roof of your home. This is also the perfect opportunity to incorporate some lighting design into your walkways and porch area. Also, think about installing solar lighting to make your home eco-friendly.


Consider what design elements you can add to the exterior of your home. This can be done with landscaping with flowers, bushes, and trees to more literal design elements like fountains and furniture. If you have a wrap-around porch, you can also bring furniture into that area. Pay attention to the materials you use and what will go best with the climate. For example, if you get metal furniture, it might get scorching from the sun and high temperatures of Fort Worth and therefore be hard to use.
Find out the best time to sell
Part of getting the most money you can for your home is knowing what time of year people are looking for property in your area. We have already stated that it is a seller's market in Fort Worth, so the next step is to find out what month will have the most prospective buyers to drive up the price even more.


According to
homelight.com
, that's between May and September, with the peak happening in June. Based on that, you probably want to list your home in May to potentially sell your house in June. Since it is a seller's market, you have to be prepared for the fact that you may sell quickly, which means you will either have to have your new place already picked out or have a plan set up for where you can go until you have somewhere locked down. Because houses are in high demand, you can also request that the buyer not move in for a couple of months to give you extra time. If you go this route, just be aware that it might bring down some interest in your home if people plan to move straight away.
Get a home inspection
Having an inspector come over and look through your home will give you peace of mind and allow you the time to correct those things before putting it on the market.


If you don't hire an inspector and then the prospective buyers find areas that need work, they may want you to drop the price down or request those things get fixed before the sale is concluded. You don't want to have to put off the sale of your home or compromise on its price, so this is an essential step in ensuring you get the best price possible.
Hire a real estate agent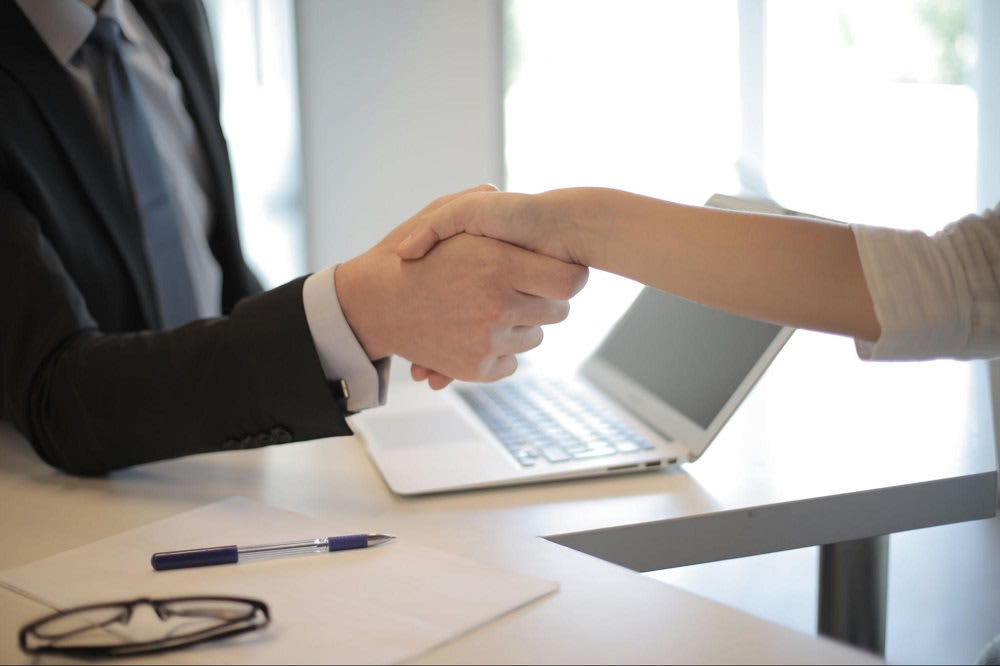 Having a real estate agent is key to getting the most money when you sell a home in Fort Worth. They work with you to make sure that everything you need to worry about is taken care of and create an easy and painless journey toward selling your home. They do all the hard work for you so you can worry about the bigger picture.
Real estate agents know the market you are selling in, how to market your house and how to negotiate offers. They have extensive knowledge of the area and know how many other homes are for sale, what their pricing is, and what your home has to offer that others don't. Knowing current Fort Worth home prices is an important advantage of an agent. They also have connections to contractors, staging agents, photographers, and anything else you might need, so you don't have to do the research and take the time to figure all of those things out.


With everything that goes into selling your home, from listing your home to marketing it, navigating offers, and closing and filling out the paperwork, you will be glad you hired an agent to field everything.


If you are in the Fort Worth, Texas area and looking for a knowledgeable and hard-working realtor to help you in the selling process of your home or if you are looking for Fort Worth houses for sale, contact
The Kirk McDonald Group
and start your journey today!