Your home's landscaping can either make or break its overall curb appeal. If you want your home to do well on the market, you are going to want to ensure that your lawn is in tip-top shape. To help you with this task, we have compiled the 5 best ways to heighten the appeal of your Fort Worth house for sale.
What is curb appeal?
If you are not working in the real estate sector, you may have never heard of the term 'curb appeal' or know what it means. Generally speaking, curb appeal refers to the overall attractiveness of a piece of property from afar (for example a parallel sidewalk). For example, you have probably measured a home's curb appeal before without even realizing it. Have you ever gone for a walk and looked at a house and thought about how beautiful the architecture is? If so, you have measured a home's curb appeal before.
Now that you have a general idea of what curb appeal is and how to measure it, you can now use it to your advantage when you are landscaping your home. Here are some landscaping tips that will help you format your landscaping around increasing your home's curb appeal, and making it more pleasing to the eye.
1. Landscaping can make it unique
With thousands of homes being on the market in Dallas at any given time, you are bound to have tons of competition when you are selling your home. This can make setting your home apart from the others almost impossible. But, we promise you that it is much easier than it seems. All you have to do is add a unique edge to your landscaping.
This means that you are going to want to keep your house looking polished, without having it look cookie-cutter. For instance, if all of your neighbors have gorgeous tulips flourishing in their garden, you are going to want to go with another flower such as the Texas Bluebonnet or some Cardinal flowers. It really doesn't matter what you choose, as long as you go with something that will help homebuyers remember you.
If you really want to take it up a notch, you can discuss with your landscaper about pruning your bushes into living sculptures. If you have the means, this is a great way to make homebuyers say "wow" as they attend your open house. Some of the most popular living sculptures are animal shapes such as bears and eagles, or you can go for something classic like a series of minimalist spheres. This is where you can let your creative side shine.
2. Landscaping can keep it clean
The Fort Worth luxury homes market right now is red hot, which means that all sellers must be on their A-game. Anything that is unsightly or out of place can be an immediate deal breaker for home buyers because they know that there is another home for sale just a few blocks away. In order to captivate buyers and increase the number of bids you receive, you are going to want to make sure that your front lawn is clean as a whistle.
It is easy to make a front lawn look pretty, but it is not as easy to keep it looking tidy. To do so, you must stay on top of several factors that can affect the overall appeal of your home:
The length and health of grass can ruin the overall look of your front yard because it is the first feature anyone looks at. If your grass is constantly dry and brittle, then you should consider asking your landscaper to roll out some new or faux grass for you. Or, you can skip the grass altogether and go for a modern look by replacing your grass with dark stones or gravel.



Grab all those pesky weeds out of your garden. Sure those flowers look beautiful from far away, but homebuyers will surely notice an unkempt garden when they take a closer look.



Powerwash the cement or flooring near your lawn. Oftentimes, the driveway and the front porch can fall into the same category as your front lawn when someone is discussing curb appeal. Therefore, you are going to want to make sure that even those areas are looking clean and fresh. Luckily, power washing can be easily done by one person and does not require tons of physical effort.
3. Planting a tree can lead to offers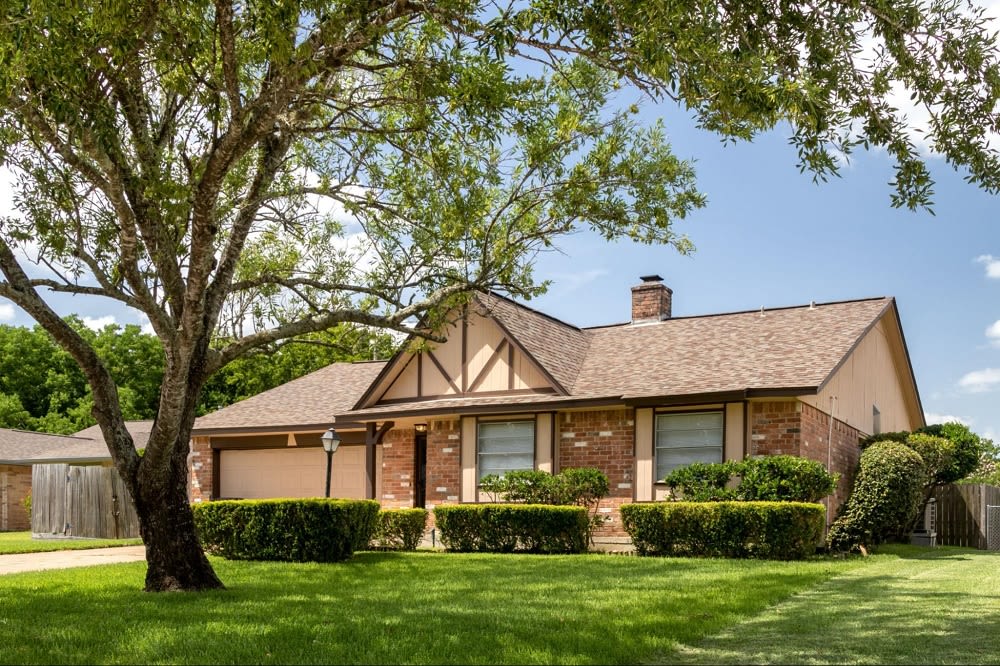 Did you know that homes that have trees on the property
increase in value by upwards of 15%?
Even something as simple as adding some shade to your yard can earn you some big bucks. Not only will planting a few trees increase your home value, but they will also help decrease the stress of selling your Fort Worth luxury home. In fact, people that live with trees on their property are shown to have
decreased stress levels
— working as quickly as under 5 minutes! Homebuyers will feel instantly relaxed on your property and will be enticed to place a high bid on your home.
Ideally, you should plant a tree that is native to your location. By doing this, the tree will thrive and grow quicker in soil that it is naturally acclimated to. For your Dallas home, we suggest planting Live Oak, Cedar Elm, or Texas Ash trees.
Contact the pros
If you take care of the landscaping, the agents at the
Kirk McDonald Group
will do all the rest. These real estate agents are highly distinguished and have years of experience in selling Fort Worth luxury homes. They want nothing more than to help you sell your home in the most efficient way possible. Kirk McDonald and his team are prepared to help you sell your home however you need, so don't be afraid to give them a call at (817) 366-9111. Or, you can shoot them a message on their
contact page
with any questions or inquiries.