Selling a house can be a daunting experience, but it is possible to attract more potential buyers. One of the questions we often get from home sellers at The Kirk McDonald Group is, "How can I increase the number of offers on my home?" Read on for 14 tips to increase the offers on your Fort Worth home.
Ways to Increase Offers on Your Fort Worth Luxury Homes
Remove flowered wallpaper
Despite your home décor preferences,
many people dislike wallpaper
, especially when the wallpaper contains large, brightly colored flowers. If you have the time, consider removing the wallpaper and painting the walls.

Do not paint over the wallpaper since it will look bad. Potential buyers will realize that you've painted over wallpaper and may decide not to purchase the property. If you decide not to remove the wallpaper, leave it alone.
Remove personal items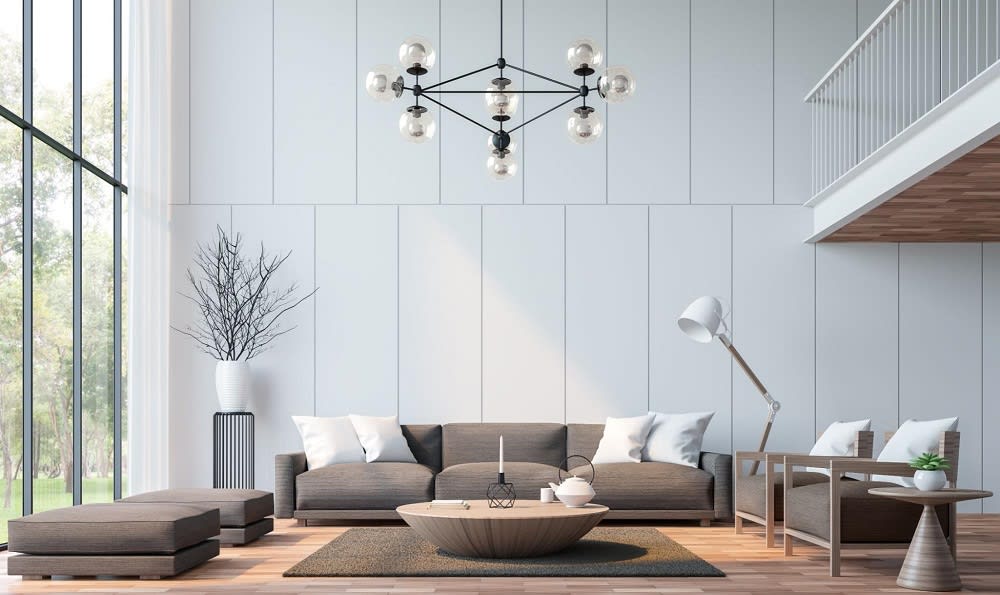 If you have several family portraits around your home or some pieces of your children's artwork on the refrigerator door, consider taking them down and storing them offsite. This will help buyers envision how they will decorate the house. For instance, it might help them visualize where to place houseplants or divine artwork. It might be sad to take down those personal items, but the potential for multiple offers is worth it. This is an easy way to increase offers on your Fort Worth luxury homes.
Price your house around the median
Of course, you want to sell your home at the highest possible price. However, keep in mind that there's a limit to how much you can reasonably ask for from buyers in the real estate market. If you ask for too much, you may find it difficult to sell your house. Contact a real estate agent in Fort Worth to find out if your house is overpriced. Ideally, the price quoted should not differ too much from the fair market value.
Boost your curb appeal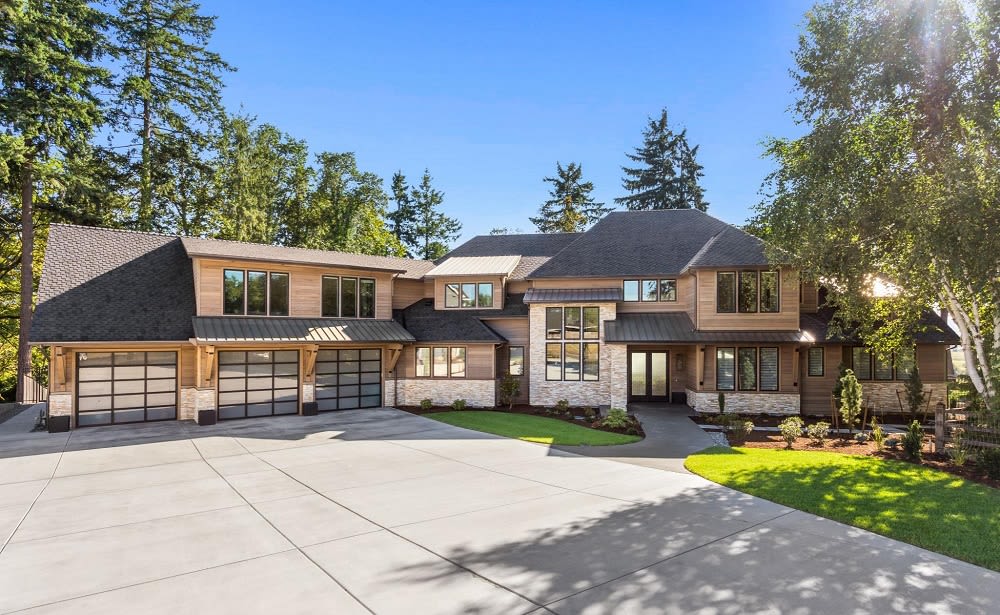 You want the outside of your house to be exquisite to lure more buyers to come inside. A lot goes into
curb appeal
. Mow the lawn and clear any debris from your yard.

See what type of plants work best with the climate and make sure everything is in pristine condition. Check the walls and the roof for any peels or cracks and get it fixed as soon as possible. Ensure the grass is trimmed and watered constantly to maintain a fresh look.

Take the opportunity to install some eco-friendly lighting fixtures into the walkways and the porch. Consider what design aspects you want to add to your yard. Ensure you are keen on what materials you use. It can get very hot in Fort Worth, and if you put metal furniture in your yard, it will be impossible to use.
Updating your kitchen and bathroom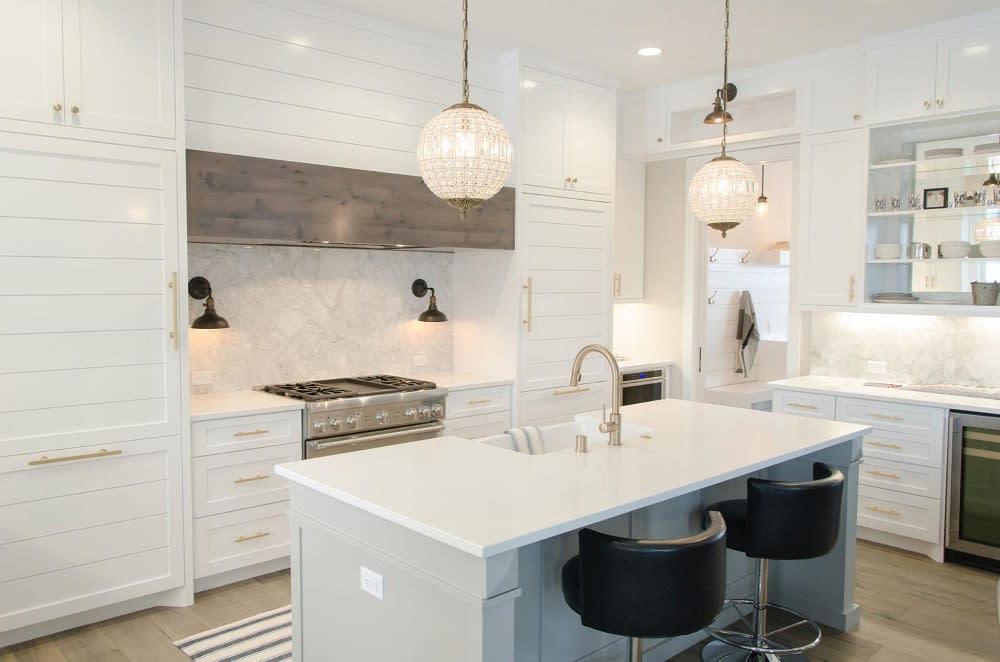 The
kitchen and bathroom are very important
to real estate buyers. You want to ensure everything is working in order, and anything that needs repair or repaint gets that service immediately. Consider installing the latest appliances and keep up with the most recent design trends.

You can replace your kitchen countertops with marble to give them a more luxurious and modern feel. Buy new appliances to attract prospective buyers. Installing a smart appliance like a smart fridge or smart microwave should attract more offers for your home. Take a look at the lighting in the kitchen to ensure all countertops get adequate lighting.

In addition, a bathroom is often a place where people go to relax from time to time, so it needs to be in good condition. Spa-style bathrooms are very in right now, so consider adding some fixtures to bring this aesthetic into your bathroom. You can also incorporate marble, just as in the kitchen. Soaking tubs and rainfall showers will make your house more appealing to prospective buyers. You can also add fixtures like heated floors or speakers to make the bathroom a comfortable place to be in rather than a room to get ready.
Get a home inspection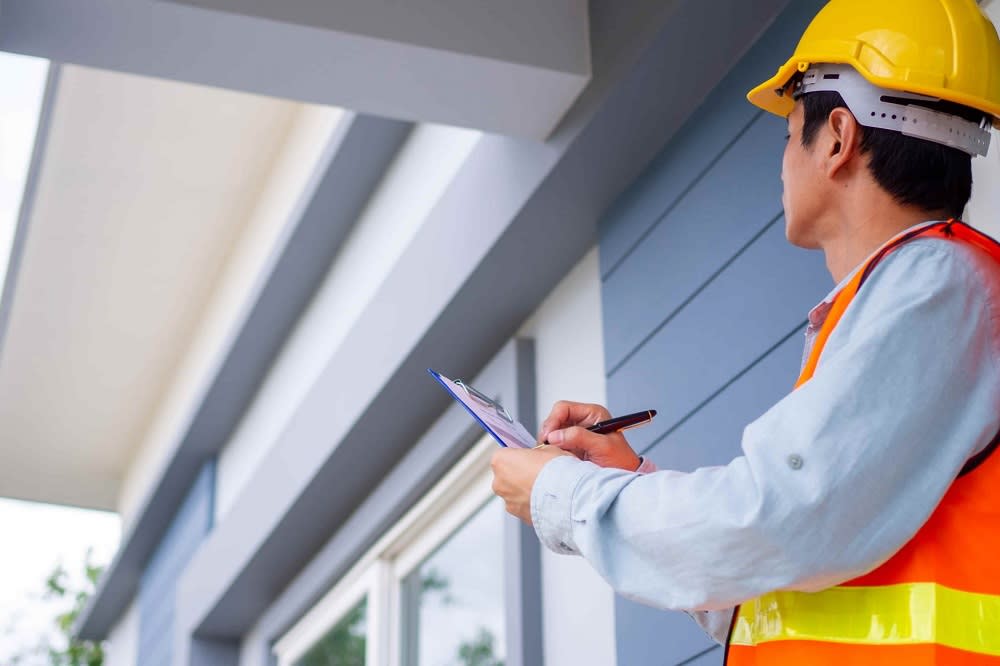 Before listing your home on the market, consider hiring a home inspector. Having an inspector come to your home will give you peace of mind and ample time to fix any problems.

Buyers usually have the home inspected, and if they find any issues, they may want the price dropped down or those issues fixed. You may end up losing prospective buyers if they end up believing you can't be trusted.
Give the illusion of more storage
Even if your house doesn't have big walk-ins, you can make potential buyers feel like there's more room for storing things. Clear out your closet and those jam-packed cabinets, and consider storing these belongings in a friend or family member's home or a storage facility. The objective here is to leave a good portion of shelves and cabinets empty to give buyers the illusion that the house has plenty of storage space, this is another way to increase offers on your Fort Worth home.
Declutter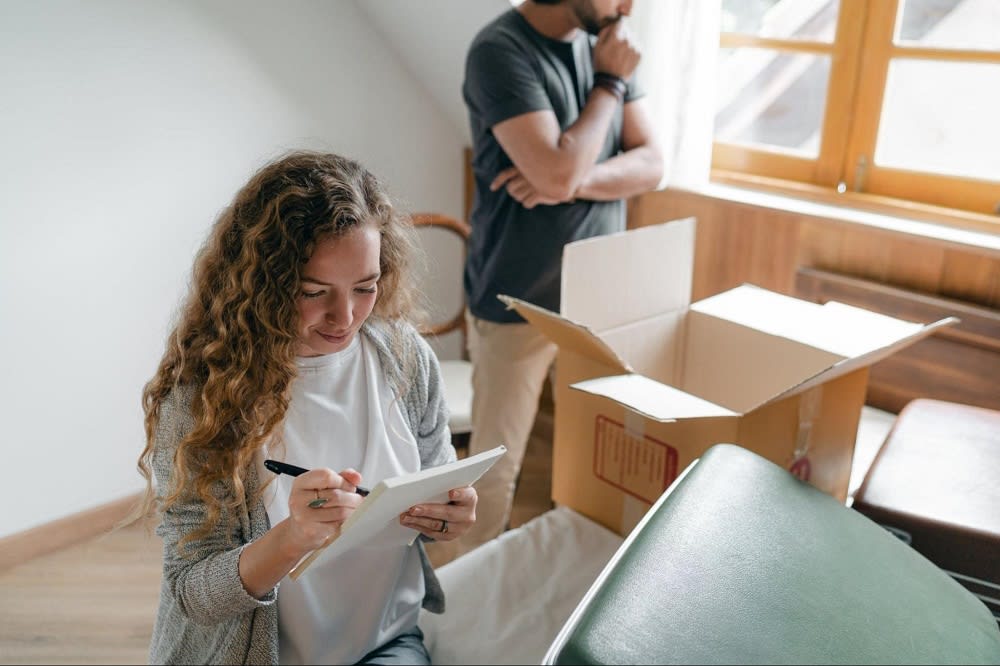 Clutter is often the worst deterrent for homebuyers. People find it difficult to picture how their furniture will fit into a messy room. Untidiness also tends to make a room appear much smaller than it is.

One of the ways to get ready for the move is to donate some of your things to charity or hold a garage sale. You will eventually need to sort through your belongings, so why not start immediately. Minimalism will make your house more attractive to buyers. If possible, pack up some of the lesser artwork and only leave conversation pieces. If you are selling during the holiday season, decorate the house without overdoing it.
Modernize the master bedroom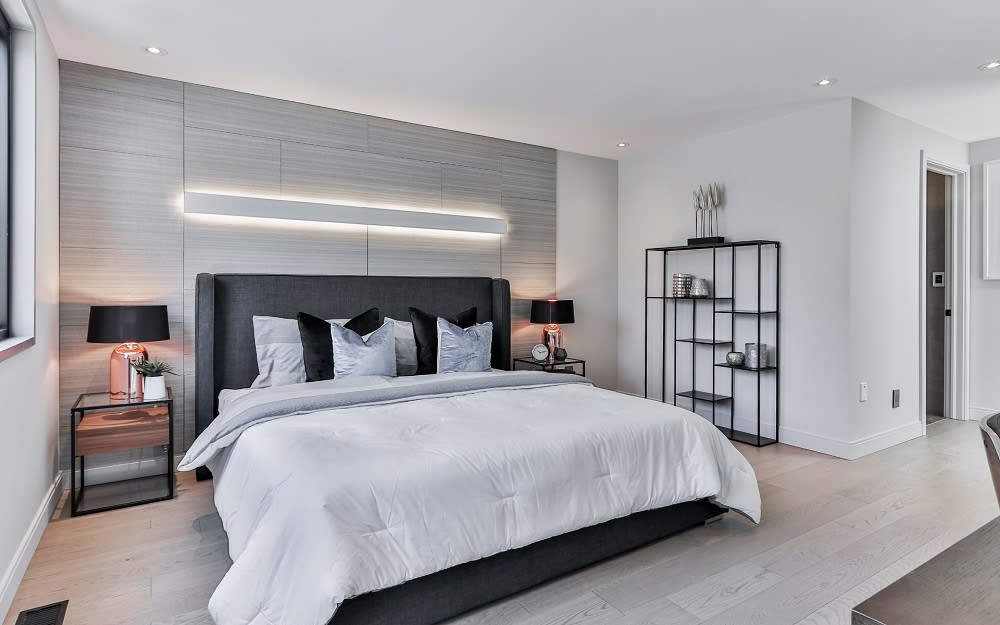 Chic master bedrooms are always a game changer and if you want more offers on your home, consider modernizing your master bedroom. Look online for ideas, or hire an interior decorator to help you add a little zing to the master suite.

Even a minute addition, like a new quilt, can attract a potential buyer. Remember, the master bedroom will be the homeowner's refuge, a place they can go to escape. Neutral tones like green or blue are the best option to create a relaxing environment.
Increase traffic through marketing
Upping your marketing efforts is another good way to increase the number of offers on your home. Consider sending postcards to surrounding homes and other parts of Fort Worth. You can also put an ad on local newspapers and websites like Craiglist.

Don't forget to post about the house on social media platforms like Twitter, Instagram, and Facebook, because people in your social orbit may be looking to buy a house. Remember to include details about the house along with the listing. Buyers will want to know details such as the number of baths and bedrooms before contacting you.
Make it easy to show your home to buyers
One way to increase the number of offers on your home is to ensure the showing process is simple and convenient for you, the real estate agent, and the buyer. You can do this by ensuring you always know when an agent or buyer is coming to see your home. This system will help you since agents won't want to show your home if it's difficult for them to gain entry.

Avoid limiting the times an agent can show your house, and try not to ask them to book by appointment only.
Install new hardware
A kitchen or bathroom remodel may not be within the budget, but installing new hardware finishes can make an impact. Installing new doorknobs and drawer handles can leave a good impression on a small budget which is exactly what you want. You may find those offers rolling in because buyers were impressed with your new, divine wardrobe handles.
Let some sunlight in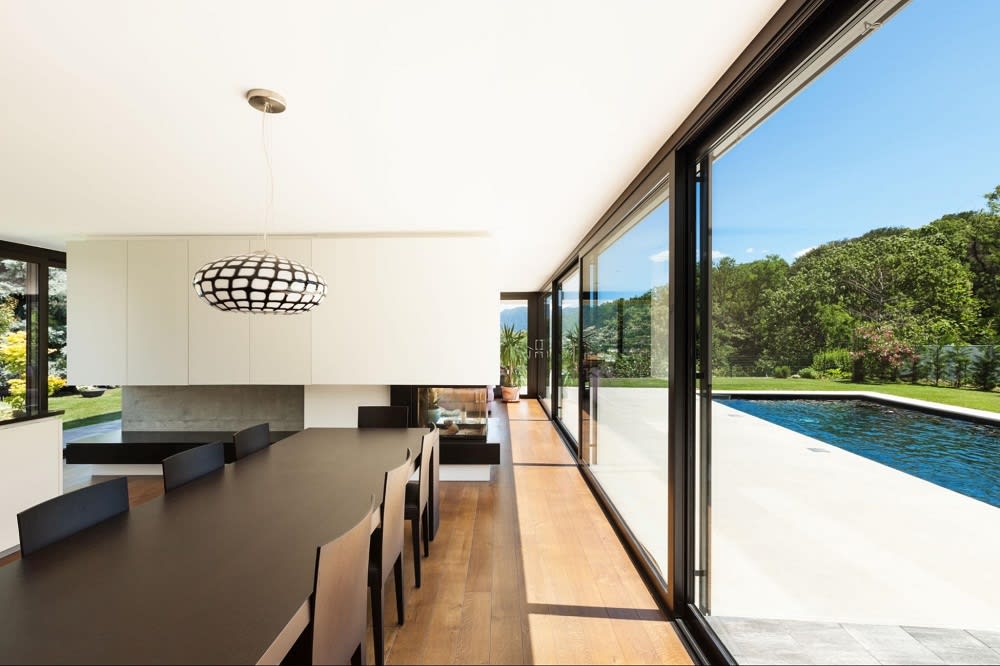 Buyers looking for Fort Worth luxury homes love a house with a lot of natural light, so always utilize your windows. Give every window a good cleaning to invite as much sunlight as possible into your home. Replace heavy curtains with lightweight curtains that match the wall colors, or you can forego curtains altogether.
Hire a real estate agent
Working with a credible real estate agent like The Kirk McDonald Group is key to increasing the number of offers on your home. Real estate agents do all the hard work and create an easy journey toward selling your home. We will advise you on preparing your home for sale.
Real estate agents also understand the prevailing real estate market conditions, how to market your house, and get you the best offers possible. We have extensive knowledge of the area and understand what needs to be done to get you the most offers on your Fort Worth luxury home. With everything that goes into selling a house, you'll be glad you have us to take care of everything. If you are in Fort Worth, TX, looking to sell your house, or looking for Fort Worth luxury houses for sale,
contact Kirk McDonald
and let us help you.